What is Bioidentical Hormone Replacement Therapy?
Bioidentical Hormone Replacement begins with identifying imbalances in persons hormone structure. Some of the commonly imbalanced hormones include estrogen, testosterone, and thyroid. BHR therapy at Wellness and Aesthetics Central Coast focuses on balancing your hormones by replacing them with natural ingredients that are the precise biochemical structure of your hormone.
How Does Balanced Hormones Help Men and Women?
Men and women both have a particular set of hormones that helps the body function and retain youth. Although both hormones in women are at different levels than men, balanced hormones help people maintain energy, sex drive, a balanced attitude, and sharp mental awareness among many other human features. When hormones are out of balance, a person may develop a number of symptoms that affect cardiac, musculoskeletal, and cerebral physiology. Balanced hormones are key components to maintain positive energy and weight gain/loss, which is why so many people are confused when their diet or exercise program show little results. This could be the result of a hormone imbalance.
Why SottoPelle® Therapy?
At Wellness and Aesthetics Central Coast, our therapy delivers hormones, in precise amounts that are adjusted as your body requires, using a delivery method that releases a natural amount of hormone.
Using a low-dose, bio-identical pellet, SottoPelle® restores hormone levels to normal ranges, while safely and effectively resolving the symptoms associated with imbalanced hormones. There is absolutely no one-size-fits-all nor guesswork.
We tailor your hormone replacement according to your specific needs, which is something other methods will never deliver. This remarkably simple, hassle-free therapy by SottoPelle® can return you to the balance and vitality of healthy hormone levels. It can give you back your life—naturally.
SOTTOPELLE® For Women
What is Menopause?
Menopause is the end of the female reproductive cycle and is commonly diagnosed when a woman has not had her period for 12 months. The average age for the onset of Menopause is 51, but it can also happen as early as a woman's late 30s. The precise method of determining if a woman is in Menopause is to measure the hormone levels in the blood.
Leading up to Menopause, the ovaries produce fewer hormones, which cause a variety of changes in a woman's body. Surgical removal of the ovaries and other medical conditions and treatments can also induce Menopause. The fluctuations in the hormones estrogen, testosterone and progesterone can cause your periods to become irregular and sometimes heavy. Other symptoms like hot flashes, night sweats, mood swings, brain fog and headaches can soon follow.
Before the onset of Menopause, many symptoms can be experienced, including:
BRAIN FOG
LOW SEXUAL DESIRE
DRY SKIN
VAGINAL DRYNESS
HAIR LOSS
INCREASED BODY FAT
ANXIETY
FATIGUE AND LOWER ENERGY LEVELS
DEPRESSION
HEADACHES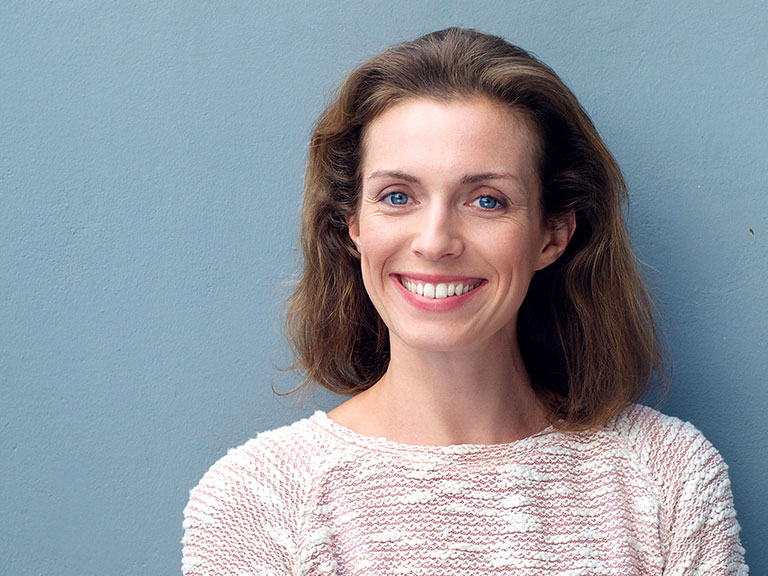 Some of these symptoms can be due to causes other than hormonal imbalance or Menopause and should be evaluated by a physician. If you plan on becoming pregnant, talk to your doctor.
SOTTOPELLE® For Men
What is Andropause?
Testosterone is classified as a steroid hormone in the Androgen group. The decline of testosterone is known as Andropause, which is sometimes referred to as the male version of Menopause.
At approximately 30 years old, a man's body starts producing less testosterone and around 40 to 55 years old the levels drop dramatically. As a result, the most common complaint is low sexual desire or libido, and any man that develops erectile dysfunction should get his testosterone checked. The decline in testosterone can also make it more difficult to conceive a child based on sperm count.
Lower testosterone levels may also produce symptoms such as lower energy, decreased muscle mass and bone density, and anemia. Low testosterone levels have also been related to increased cardiovascular risk, mortality, and rises in bad cholesterol.
Before the onset of Andropause, many symptoms can be experienced, including:
BRAIN FOG
DRY SKIN
DIABETES
DECREASED MUSCLE MASS
ANXIETY
LOW SEXUAL DESIRE
ERECTILE DYSFUNCTION
HEADACHES
DEPRESSION
FATIGUE AND LOW ENERGY
The friendly and experienced medical team at Wellness and Aesthetics Central Coast invites you to schedule a complimentary consultation by calling (831)325-0202. At our med-spa location in beautiful Capitola, you will experience premium treatment in the most comfortable and professional environment – with a human touch and results beyond expectation.