Femilift Laser With a 96% Worth It Rating Five Years and Running.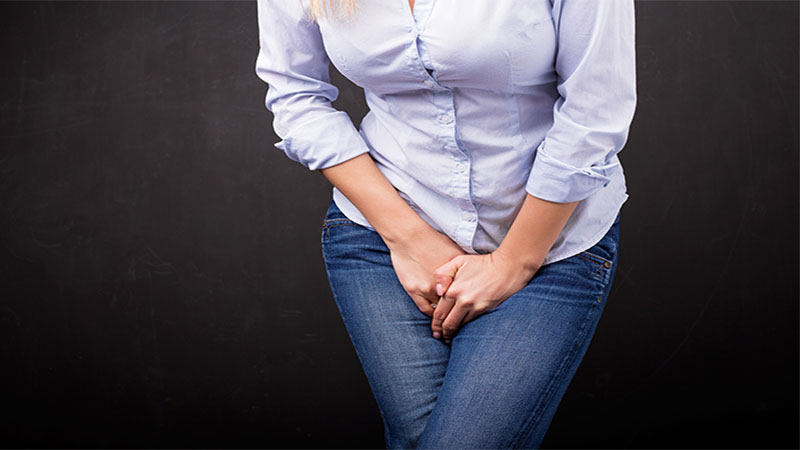 Female Urinary Incontinence
At Wellness and Aesthetics Central Coast, Dr. Lonna Larsh and her competent team offer female incontinence treatment to improve women's lives in Santa Cruz, Capitola, and surrounding areas. Wellness and Aesthetics Central Coast is one of the first experts who use laser therapy – also called the FemiLift – to treat female incontinence on California's Central Coast.
What is Female Incontinence Treatment?
This procedure is a painless, non-surgical office treatment, during which the physician uses innovative, safe laser technology to tighten vaginal tissue and correct the base of the bladder.
Caused by natural aging, weight gain, and childbirth, vaginal tissue loses elasticity and collagen. When the adjacent pelvic floor muscles controlling the bladder start to stretch and weaken, they cannot do a good job anymore. If the muscles do not tighten enough to close off the urethra, urine may leak when you laugh, sneeze, and exercise. This condition is also called stress incontinence.
The non-invasive laser technique performed at Wellness and Aesthetics Central Coast has been used in Asia and Europe for over 5 years, with amazing results and success. The noticeable tightening of the upper vaginal and the bladder muscles improves the symptoms of the most common type of female urinary conditions.
The benefits of female incontinence treatment at a glance:
Rejuvenated bladder function
Less leaking
Fast, lasting results
Procedure takes less than an hour
No pain or downtime
No anaesthesia
Minimally invasive
Improved health, happiness, and self-confidence
How Does Female Incontinence Treatment Work?
Pulses of laser are directed into the vaginal mucosa, where thermal energy leads to a shrinking of elastin and collagen fibers. The following secondary regeneration leads to a tightening of the vaginal tissues and pelvic muscles. The procedure focuses on the upper area of the vagina barrel, the base of the overlying bladder, resulting in tighter vaginal tissue and muscles to regain control over opening and closing the bladder.
Female incontinence treatment typically takes 30 to 45 minutes, and many patients will see effects after just one treatment. A series of three treatments is recommended, one about every four weeks, for long-lasting results. An improved vaginal tone may also lead to increased sensation during intercourse and reduces vaginal dryness.
What happens after treatment?
Patients should refrain from sexual intercourse and using tampons for five days after the procedure. In this period, healing of the tissue takes place. You will not experience any pain or bleeding, nor will you have to deal with any other restrictions.
Is Female Incontinence Treatment Right For Me?
Every woman with moderate, involuntary leaking is a potential candidate for this female incontinence treatment. In addition, women who choose to undergo the procedure will experience improvement of dry and atrophic vaginal tissue. Only a few conditions are excluded from the procedure, for instance pregnancy, breast-feeding, cancer, and active herpes.
To achieve the best clinical results, we at Wellness and Aesthetics Central Coast always customize the procedure to your individual requirements. Dr. Larsh will explain the procedure and the laser device to you in detail. As a professional devoted to women's needs, she thoroughly answers all her patients' questions, so they know exactly prior to any procedure what to expect. You, as a patient at our medical office, will receive the most comprehensive consultation on the urinary incontinence procedure, as well as exceptional treatment and care.
The friendly and experienced team at Wellness and Aesthetics Central Coast invites you to schedule a complimentary consultation by calling (831)325-0202. At our location in beautiful Capitola, you will experience premium treatment in the most comfortable and professional environment – from woman to woman.