SpineMed® Decompression in Capitola CA
"SpineMED® is the world leader in the modern science of non-surgical spinal decompression. The patented design represents the latest evolution in decompression technology. SpineMED® offers a fundamentally new approach to assist in the natural healing of lumbar and cervical discs pathologies–no harnesses, ropes or traction components." – SpineMED®
This video provides a glimpse of how this treatment can help you.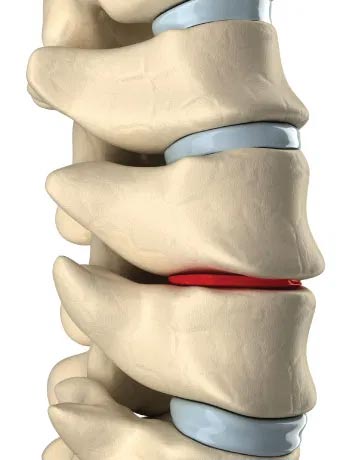 THE BEGINNING AND THE END OF DISCOGENIC PAIN
Intervertebral disc pathology is one of the primary causes of back and neck pain. The discs are prone to degeneration and injury as they are compressed and twisted through daily activities.
As the disc degenerates, the gel-like nucleus loses its hydration, reducing disc height and creating the possibility of facet syndrome and lateral foraminal stenosis. Furthermore, disc degeneration causes the pliable outer coating of the annulus to become brittle and susceptible to cracks and tears that can lead to disc herniations. Bulging or herniated discs often press spinal nerves, causing severe pain and radiculopathy.
Damaged intervertebral discs seldom heal because they remain under constant pressure, even while a person is at rest. It is widely accepted that the ideal environment to improve disc pathology is to decompress or reduce the intradiscal pressures of the damaged disc.
Reducing intradiscal pressure aims to enhance the osmotic diffusion of fluids and nutrients across the endplates into the disc, furthering the body's natural healing abilities. Additionally, reducing intradiscal pressures may help draw the nucleus pulposus of a herniated disc back into the center, thereby relieving stress on a compressed nerve root—alleviating the problem and the pain.
HOW SPINEMED DECOMPRESSION WORKS
At Wellness and Aesthetics Central Coast in Capitola, we always use the latest proven treatment option for back pain relief. The SpineMED® protocol consists of 20-25 sessions of 30 minutes each in duration. SpineMED® sessions are typically administered 3-5 times per week over a 4-6 week period. The procedure is performed with the patient fully clothed and described as safe, painless, and highly effective. It is not uncommon for patients to fall asleep during the procedure. Each session has a cumulative effect designed to significantly reduce pain and improve function as patients progress through the SpineMED® program.
SpineMED® Decompression is showing encouraging success rates for patients suffering from lumbar and cervical disc pathologies, both alone and in conjunction with complimentary patient services.