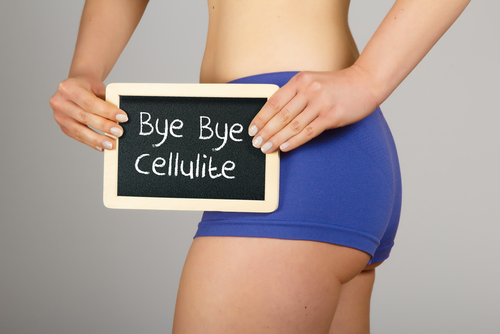 Cellulite can be frustrating. It seems like no matter how much we diet or work out, it never goes away! Well, the reason cellulite is hard to get rid of is because it consists of concentrated fat cells grouped together, which produces the dimples or lines on our skin. Luckily, Wellness and Aesthetics Central Coast in Capitola offers cellulite treatments using Zimmer Pro. It is one of the most effective, non-invasive procedures to treat cellulite.
What exactly is Zimmer Pro?
The Zimmer Pro is a device that uses high energy radial shockwaves to treat cellulite, as well as stretch marks, loose skin, and weakened connective tissue. It is commonly combined with CoolSculpting and radiofrequency energy to produce the best results. The Zimmer Pro has its own application that focuses on improving the skin structure and connective tissue. It enhances blood circulation, cell rejuvenation, and lymphatic drainage through the use of radial shock waves and energy.
By conducting radial shockwaves into the skin tissue, the energy is able to penetrate the skin. It has been shown to have a considerable impact on the collagen structure and skin connective tissue. It is one of the most effective, non-invasive procedures to treat cellulite.
How Does Zimmer Pro Work for Cellulite Treatment?
The basis of cellulite involves fat cells that have been caught between columns of connective tissue, which leads to fat cells clumping up and producing a bumpy appearance in an affected area. By reducing the amount of fat and loosening up those pockets of fat, we are able to see an improvement in the appearance of cellulite.
The high energy radial shockwaves have been scientifically proven to have a large impact on collagen structure and the skin connective tissue, improving blood circulation. It promotes collagen formation, while the skin becomes more flexible and its firmness is visible after only a few treatments.
Cellulite Treatment Procedure
The Zimmer Pro handpiece is placed on the skin in the targeted area. The handpiece delivers pulses of energy. Although there is noise associated with each pulse, the Zimmer Pro is completely pain-free! The energy focuses on the appearance of cellulite by increasing blood circulation and lymphatic flow in the treatment area. This disrupts the fibrous tissue bands, the main cause of the cellulite appearance, and promotes skin elasticity and strength. A typical Zimmer Pro treatment lasts from 20-30 minutes.
This non-invasive, pain-free procedure has no downtime or recovery time. The Zimmer Pro radial shockwave unit allows us to not only significantly improve skin firmness and elasticity but to also regenerate collagen. At Wellness and Aesthetics Central Coast, our Zimmer Pro treatments are operated by our skilled physicians and technicians. Before you get started, make sure you are able to consult with your doctor about your needs and the location of the cellulite. Once this is done, you will be able to have a better idea of how many treatments you need. Give us a call today at (831) 325-0202.