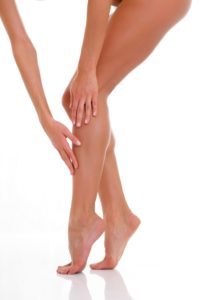 Nicked knees and razor burn… shaving's a pain. If you want silky smooth legs without the hassle of shaving, come see us and ask about laser hair removal. You can eliminate large areas of hair without the pain and discomfort of electrolysis, waxing, shaving, or plucking. Near permanent hair removal for men and women is possible. Call us today and book your appointment.
If you're new to laser hair removal, this guide will give you essential tips for a successful first experience. Contact us if you have any questions.
Know Which Areas Laser Hair Removal Can Treat
If you have unwanted hair, ask us about laser hair removal. This procedure is popular for both men and women. Many different areas can be treated including:
Upper Lip and Chin (women)
Legs
Bikini Line (women)
Arms
Stomach
Underarms
Back (men)
Chest (men)
Face (men)
Of course, these are only the most common treatment areas and we can use laser hair removal to target unwanted hair on almost any area of the body. Talk with us about your options.
Am I a Candidate for Laser Hair Removal?
Laser hair removal is very effective, but it won't work for everyone. You'll get the best results from laser hair removal if you're a good candidate for the procedure. In general laser hair removal works best on dark hair. The laser we use targets the pigment in the hair so patients with gray, light blonde, white, and light red hair may not see good results. Another hair removal option may be more effective if you have light hair.
What Results Can I Expect?
Laser hair removal can be very effective, but before treatment you should know that it isn't 100% removal. Currently there are no 100% hair removal methods, but this treatment is the closest option available. You can expect a dramatic reduction in the darkness, thickness, and amount of hair you have. Sometimes there is some downy regrowth, but it will be softer and lighter than the hair you started with. Many patients can skip daily shaving after laser hair removal. Some people choose to have yearly touchups to remove any new hair growth.
Hair grows in cycles and the laser device only targets hair that is in an active growth stage, so you'll need several treatments. Each treatment reduces the hair by about 20%. Most patients need 6-10 treatments (spaced every 4-6 weeks) for maximum results.
Call us today and enjoy less hair and life without shaving with laser hair removal.