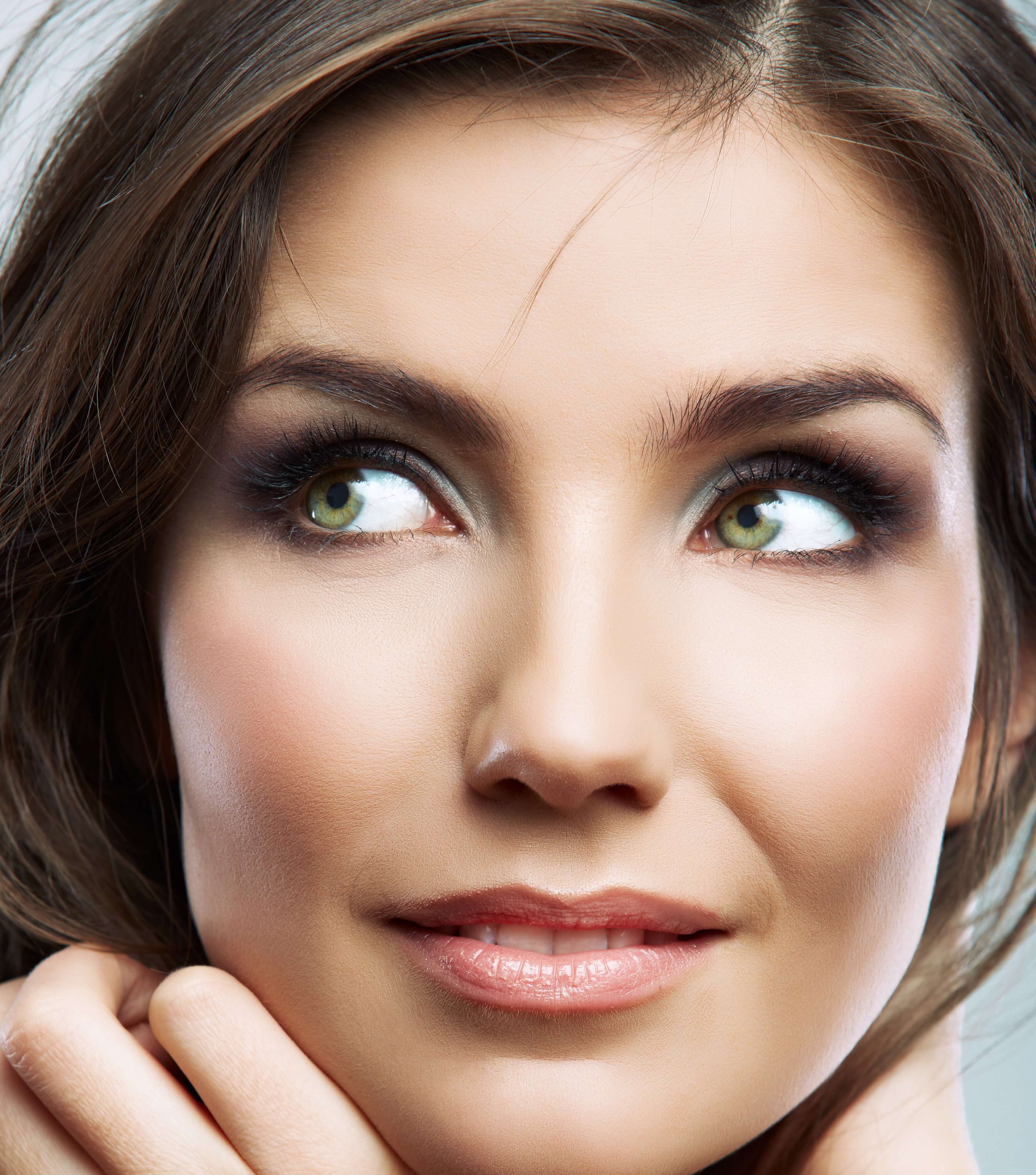 What do you see when you look in the mirror? Is your reflection looking young and vibrant or tired and sagging? If you feel like an older version of you is looking back in the mirror, come see us. We can tighten, lift, and brighten your skin sans surgery. Every face needs a lift now and again, but it doesn't have to be a surgical one.
What Are My Options for a Non-Surgical Facelift?
A non-surgical facelift seeks to stop or slow common signs of facial aging before they become more pronounced. By taking early action and addressing wrinkles, sagging, and loose skin in its earliest stages, many men and women are able to completely avoid the need for surgical interventions down the road.
If you're starting to see the signs of aging in your face, ask us about your options for a non-surgical facelift.
Microcurrent Non-Surgical Facelift– By using gentle electrical stimulation, a microcurrent treatment can tighten skin and smooth wrinkles without surgery or downtime. This treatment essentially retrains facial muscles while stimulating collagen and elastin production. The treatment is painless (you'll feel a gentle tingle) and does not damage the surrounding skin.
Venus Legacy Non-Surgical Facelift– Tighten lax skin and smooth out wrinkles with the Venus Legacy non-surgical facelift. This radiofrequency (RF) treatment penetrates deeply into the skin, stimulating circulation and helping you to maintain a youthful appearance. The treatment requires no downtime and feels like a hot, pulsing massage.
How Does a Non-Surgical Facelift Vary from a Traditional Facelift?
Many of our patients think that a non-surgical alternative to the facelift sounds too good to be true, but then they try it. Results can be truly amazing.
Lift and tighten skin without surgery.
No incisions, no cuts, no stitches.
Less recovery time … get back to life!
Subtle, natural looking results.
If you want to turn back the clock but don't want to resort to drastic, invasive surgeries, ask us about your options. Try a non-surgical facelift for yourself and discover what a difference it really can make. Too good to be true? Not at all! Call and schedule your non-surgical facelift today.