Gobble, gobble… If you've got a turkey neck, we've got the solution. Non-surgical skin tightening can tighten up your neck skin for a whole new look.Thanksgiving is a time for turkey, but not turkey necks. Call us today!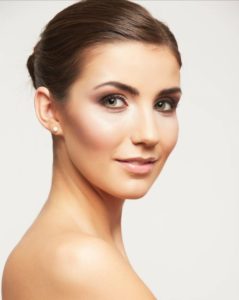 What Are My Skin Tightening Options?
Here at Wellness and Aesthetics Central Coast we specialize in non-surgical, non-invasive treatments so you can look and feel your best. We offer several skin tightening treatments, many of which can treat a turkey neck. Let's explore some of our skin tightening treatments below.
Venus Legacy Skin Tightening- Venus Legacy Skin Tightening uses NanoFractional RadioFrequency and SmartScan technology to tighten and lift sagging skin. We typically recommend a series of 6 weekly treatments. Results should start to appear around the 3rd treatment. This treatment is not painful (feels like a hot, pulsing massage) and requires no downtime. You may experience redness for about an hour after treatment.
Venus Viva Skin Tightening– The Venus Viva device resurfaces the skin to provide skin tightening. Most patients will need 3-4 biweekly treatments. After your treatment your skin may look and feel like it has a minor sunburn, but this typically resolves within a day or two. No downtime is required.
Microcurrent Skin Tightening– Microcurrent treatments retrain your skin while promoting collagen and elastin production. We use two Q-tipped probes to apply the treatment to specific sites on the face. You won't feel pain, just a gentle tingle. Treatments take about an hour and you'll see results after your very first treatment. After your initial course of treatments are complete, you can maintain your results with regular booster treatments.
Regenlite Laser Skin Tightening- The Regenlite Laser is one of our most versatile devices and an excellent option for skin tightening. It stimulates collagen and elastin production for a rejuvenated look. Each treatment takes 30-45 minutes with no downtime. The only typical side effect is a bit of bruising in the treatment area that often resolves in just a day or two.
Jet Peel Skin Tightening- An alternative to microdermabrasion, the Jet Peel uses oxygen, water, and nutrients to "power wash" the skin. It provides skin smoothing, skin tightening, and a host of other benefits to the treatment area. We can use this treatment on the face, neck, décolleté , and hands.
Say Goodbye to Your Turkey Neck
Now that you know what options are available, take the next step. Call us and schedule a skin tightening treatment. With no downtime and minimal discomfort, you can banish that turkey neck and enjoy tighter smoother skin on your neck and face. Who needs a facelift? With these effective and non-surgical options you can turn back the clock without going under the knife.
Call us today and learn more about skin tightening at Wellness and Aesthetics Central Coast.