Got acne? You're not alone. Acne is the most common skin condition in the United States and affects almost 50 million Americans each year. Acne can strike at any age, affecting teens and even adults. If you have acne, you need treatment. Early treatment can reduce the appearance of acne scars and can help you to feel better about yourself. Call us today and schedule your appointment.
Treatment Options for Acne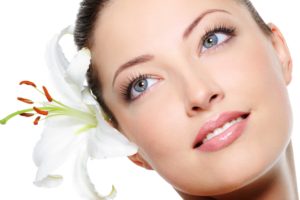 We often use the Regenlite Laser to treat acne here at Natural Foundations. A single treatment has been shown to reduce the number of lesions by about 50%. Many patients continue to see improvement up to 12 weeks after a single treatment.
The Regenlite Laser is a low-energy laser. It gently treats and targets damaged skin, while leaving the surrounding, healthy skin untouched. It boosts collagen production, decreases inflammation and kills bacteria. Treatment usually takes 30-45 minutes with no recovery period needed. Most patients experience a slight warming sensation, but do not describe the treatment as painful.
If you have active acne, you will probably need a series of three treatments spaced over three months.
Treatment Options for Acne Scars
Acne scars often follow acne, especially if it isn't treated quickly. If you have acne scars, come see us. The Venus Viva Laser can dramatically smooth and fade acne scarring. It is a fractional-type laser that targets only the damaged skin and promotes faster healing.
Treatment itself takes about 30 minutes, but a numbing cream is typically applied 30 minutes before treatment starts. This ensures your comfort throughout the procedure. No recovery period is needed, but you may experience some redness (similar to a mild sunburn). This treatment can increase your sun sensitivity, so wear sunscreen after treatment.
Don't live with the discomfort, pain and embarrassment of acne. Come see us and enjoy clearer, smoother skin. Call us today!